Smugmug: A Place to Print and Sell Your Digital Art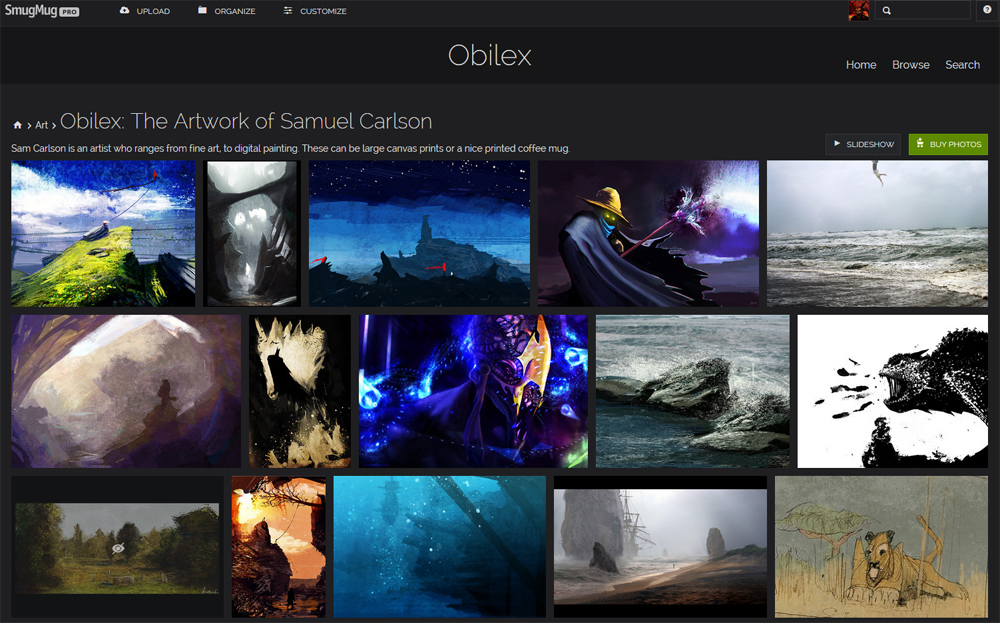 The features available to me really took my artwork from hobby to a means of creating a living off of the things I enjoy creating, it really is a dream to not have that boss, or that rigid schedule of the everyday grind. Not only did I now have somebody that would print my artwork on canvas, they take care of the shipping, the branding, they will even put stickers and ship your work in custom branding for you. This is all seamless for me and controlled through the user settings.
You can customize your checkout with your personal branding as an artist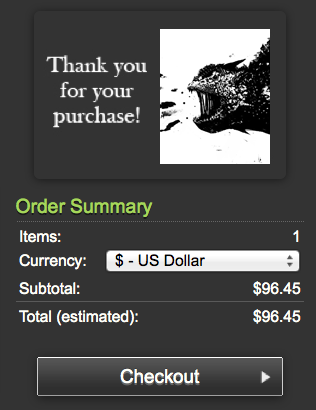 You can run campaigns and add little gifts with each purchase, this one includes a complimentary 4×6 print to go along with their order!

It's all in the price list. Smugmug's printing always has a minimum price for a certain piece, which covers the shipping and printing and labor etc. Anything higher than that base price is yours to keep. So lets say it costs smugmug 3 dollars to print out something, and you charge them 10, or if it is a very limited edition run and you are charging 100, you will get to keep the $7, or $97 depending on your price! With the larger plans, they let you keep multiple pricelists as well.
Multiple price-lists allow you to have complete control of your artwork. I have a list for the digital print gallery, and a separate list with zero markup that I use for my physical inventory needs to use in craft fairs and art shows! I have found that smugmug allows me to travel a lot more, I will just do a circuit of these art shows and fairs, and continue to sell from online. It really allows me to keep mobile when I want and not rely on a home base to ship things out of if I used say, an Etsy store.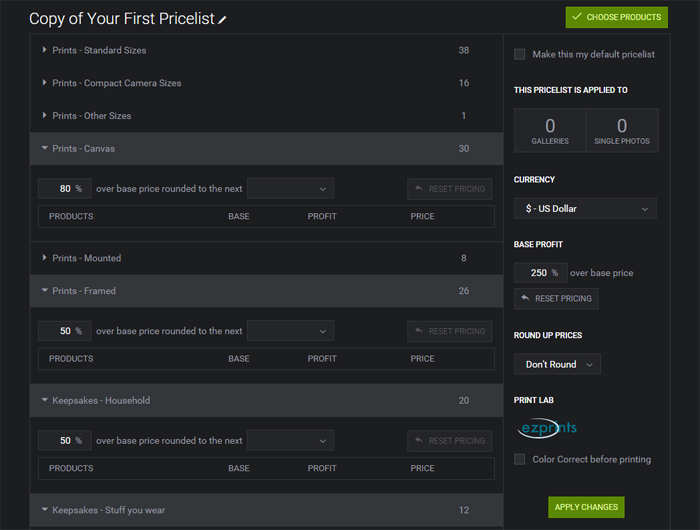 Now one of the biggest mistakes you can make is to make an album and let it sit there, you have to promote your work for the world to see, don't be scared of getting your stuff in front of an endless onslaught of anonymous strangers on the internet. For every person out there who doesn't like what you do, there are 3 others who are in love with it, but just haven't said anything. Smugmug has a pretty awesome social network integration system as well, so you can tie in all of your social outlets.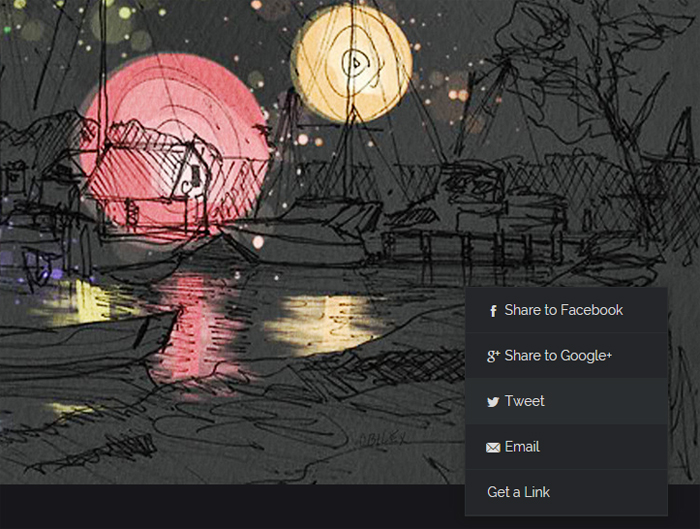 This is just a rough intro to using Smugmug as a place to print and sell your digital art. I have used it for quite some time now and it's safe to say I'm pleased with them as a whole.
If in fact you do wish to sign up with them, use this Smugmug promo link to save 20% on your subscription!
Keep up the good work and thanks for stopping by!